What do people say about their dog tired straps?
Mine arrived yesterday, thanks Roger for the prompt shipping and the GREAT strap. The cotton is actually more comfortable than I expected it to be, WAY better than nylon webbing or unlined leather! Well done! Super workmanship. The stitching is just excellent. Really a nice piece.
Steve E. — Ft. Collins, CO
Loving that thing! Great strap! Great product--very comfortable, not too slippery on the shoulder, and not too resistant either. (It moves JUST right.).
Eric Royals — Dallas, TX
Damn Roger!! This is the best strap I've ever used. So nice, soft and comfortable. Super high quality. Worth every penny. If you are on the fence about purchasing one, I'd say get it now! These are fabulous straps at a great sale price!! Thank you so much Roger!!
John Nicholas — Pleasant Valley, NY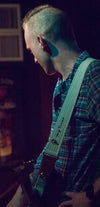 Dog Tired Original Guitar Strap
Now introducing The Original Dog Tired guitar strap! Made in the USA from 2" cotton webbing with genuine leather ends and adjustable from 36" to 65". 
Learn more

We believe in giving
Dog Tired has worked with Needtobreathe since 2013 to help raise over $80,000 for charity by building and donating custom guitars for their Needtobreathe Classic celebrity golf tournament and auction held in Charleston, SC. And with our work with local charities, we've helped to raise over $125,000 total by donating custom guitars for raffles and auctions.

Beautiful, Unique, and meaningful
Don't settle for just grabbing something off the shelf. Play something that inspires you in a way nothing else can.

Where passion and creativity meet
Just like you, we have a passion for creating. Whether it's the music itself or the tools for making the music, it's the creating and sharing of our art that drives us. It's getting our instruments into the hands of folks who use them to tell their own stories — to connect with others or with their own roots. We want you to be inspired by the guitar you hold — inspired to keep playing, inspired to keep writing, inspired to stay connected to your history. Most of all, we want you to be inspired to tell your story.
What do people say about their dog tired guitars?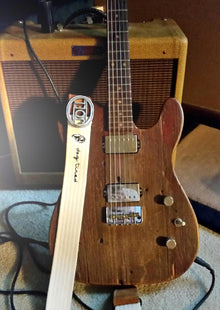 "My guitar is beautiful and incredibly unique. It's built from wood from my Grandpas barn back in Oklahoma, and it's always going to be special to my family. It's my little piece of home here in Iowa. It truly is a piece of art, and it plays and sounds just as good as it looks. I'm so proud to play it in front of people."
Joel Ambrose - Panora, Iowa
"When I pick up my Dog Tired guitar, I'm taken back to my home in the rolling hills of north Missouri. The creation that Roger molded out of the walnut that was milled from my family farm is nothing short of a masterpiece, from the handcrafted maple binding to the pao ferro fretboard. The sounds I get from this guitar are unique and exactly what I was looking for. I'm inspired every time I play."
Kyle Butler - Stillwater, Oklahoma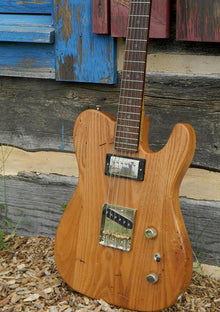 "The finished product looks better than I imagined when we started. I've owned name brands, and my Dog Tired guitars hold their own in playability and sound. As someone who makes a living with his instruments, I love owning guitars hand built for my personality and style."
Steve Broadway - Stillwater, Oklahoma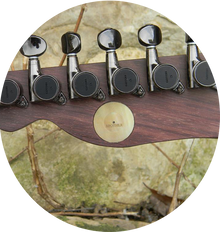 Custom
One-off details to make sure you stand out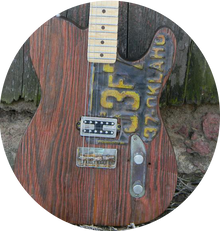 Connected
Our past is who we are. We help you find inspiration by staying connected to your roots.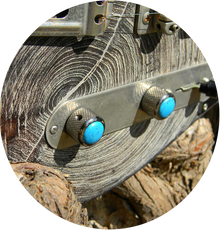 Captivating
Details that keep your attention and help you to tell your story.
This is what drives us. This is what excites us, this small-town, rural landscape that represents a character born of generations of hard, honest work.

This is where America was built. This is where our roots lie.